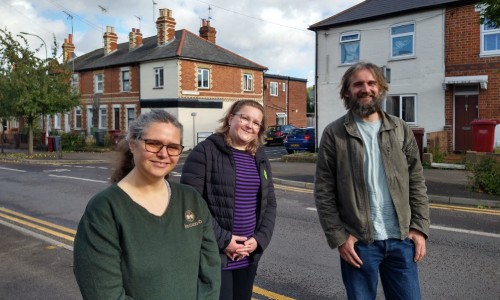 Green campaigner Doug Creswell (pictured right) has launched a petition to get the council to insulate more homes in Reading and create a warmer town.
In Reading before the recent fuel price increase already 7290 households couldn't afford to heat their home. In October about 15 million households nationally saw their bills climb by 12%, as the energy cap was raised.
Friends of the Earth estimate that in Reading 4000 homes per year need to be properly insulated to cut climate changing pollution to hit national climate change targets.
Doug Creswell, Katesgrove Green Party campaigner said: "Energy prices are rising which will be tough for many people. Unfortunately, the majority of households nationwide are dependent on polluting gas central heating. Homes in Reading need improved insulation more than ever. This will reduce fuel bills tackling poverty, create jobs and limit climate changing pollution."
Green Redlands councillor David McElroy said: "Green councillors have been lobbying for the council to do more to insulate homes. We want to live in a town where no one's nan has to choose between heating, eating and preserving the planet for their grandkids."
The petition can be found here: https://bit.ly/warmerreading