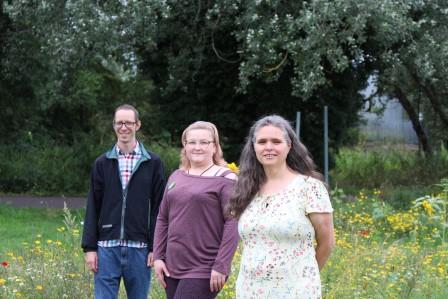 Louise, Kate and Rob working hard to improve Waterloo Meadows play area.
Greens have called for improvements to the Waterloo Meadows play area and supported investing £95,000 for much needed remedial work to make it fit for local children to use safely.
Green campaigner Louise Keane who came a close second at the Katesgrove council election said: "One in six households in Katesgrove have no access to a private or shared garden so it's essential that local children have access to safe, shared spaces. The play area at Waterloo Meadows is in an appalling state of repair. We're working hard to ensure that the council delivers the improvements that our community needs."
We'd love to hear your views on the improvements you'd like to see at Waterloo Meadows so please fill out our survey here.