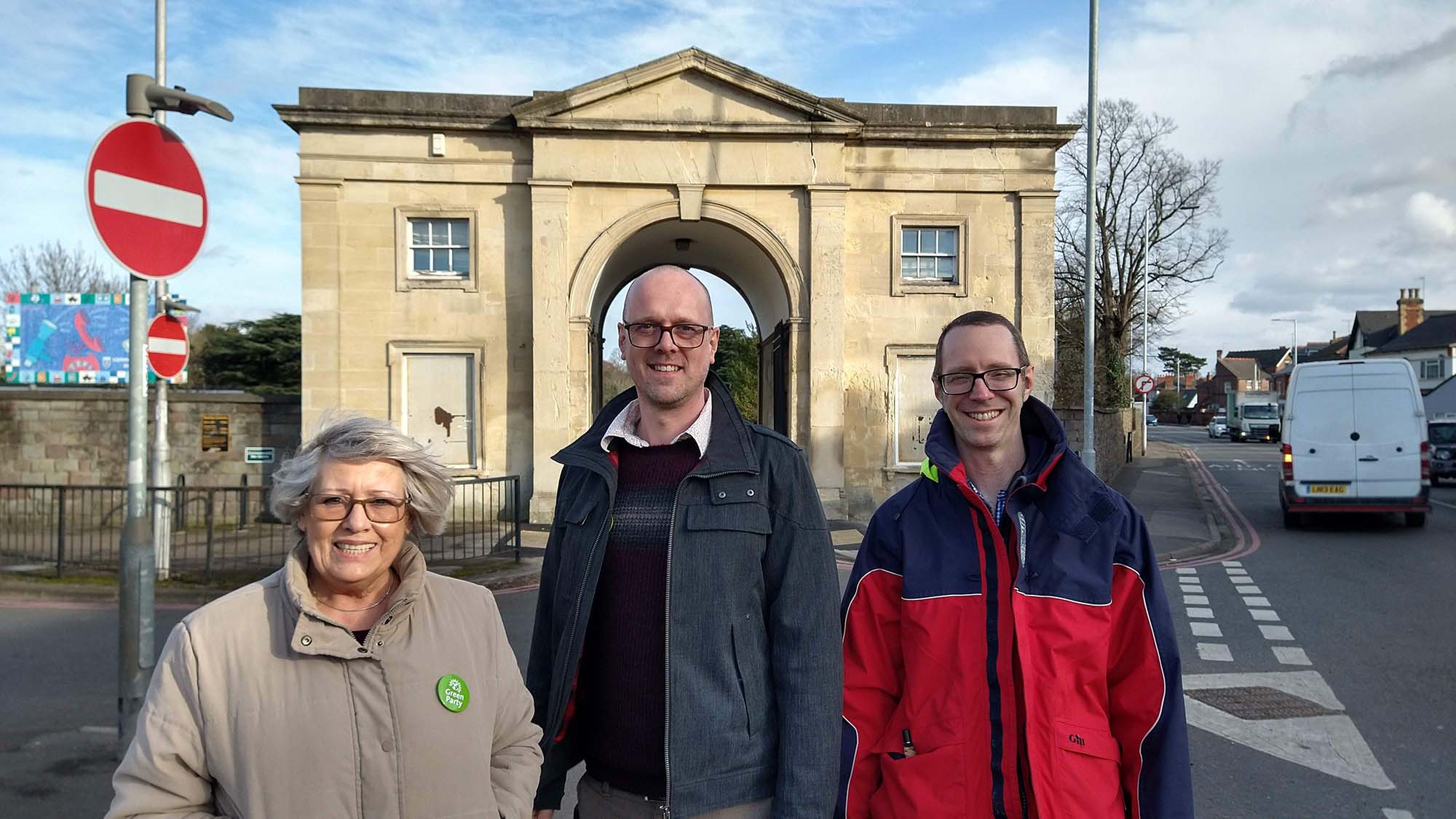 – Council elections on Thursday 5 May 2022
– Vote Green three times in Park, Redlands and Katesgrove
– You have up until midnight on Thursday 14 April to register to vote: https://www.gov.uk/register-to-vote
– You have up until 5 PM on Tuesday 19 April to register for a postal vote: https://www.electoralcommission.org.uk/i-am-a/voter/apply-vote-post
Reading Green Party is standing a candidate at every ward across Reading at the upcoming council elections.
At the last council elections only the Green Party gained a councillor across the whole town. This increased the size of the Green Party group of councillors up to five in total. They are the only party growing in Reading and the third largest group on the council ahead of the Lib Dems.
Green councillor Rob White said, "Every person in Reading will have the opportunity to vote for hard-working Green councillors at council elections on Thursday 5 May 2022. Get involved and make a difference.
"In Park, Redlands and Katesgrove residents will have the opportunity of voting Green three times as ward boundary changes mean all seats are up for election.
"If residents want councillors who will listen, who work hard all year round and who can win then please vote Green Party. This year we stand a chance of overtaking the Conservatives and becoming the main opposition on the council. It will be close though. In Redlands last year we won, but only by 10 votes. It is really important people get out and vote.
"Greens are working for a fairer, greener, more affordable town."
Rob continued, "Your polling card confirms if you are voting in person or if you are on a postal vote. If you haven't received your polling card through yet then you may not be registered to vote. It isn't too late to register or to get a postal vote."
The full list of Green Party candidates is:
Featured candidates
Katesgrove Ward candidates: Louise Keane, Kate Nikulina and Doug Cresswell
Park Ward candidates: Councillors Rob White, Josh Williams and Brenda McGonigle
Redlands Ward candidates: Councillors David McElroy, Jamie Whitham and local campaigner Kathryn McCann
Other candidates
Abbey Ward candidate: Howard Darby
Battle Ward candidate: Callum Harling
Caversham Ward candidate: Sally Newman
Caversham Heights Ward candidate: Danny McNamara
Church Ward candidate: Mike Harling
Coley Ward candidate: Isobel Hoskins
Emmer Green Ward candidate: Mazin Abdalla
Katesgrove Ward candidates: Louise Keane, Kate Nikulina and Doug Cresswell
Kentwood Ward candidates: Brent Smith and Caroline Hearst
Norcot Ward candidate: Richard Walkem
Park Ward candidates: Councillors Rob White, Josh Williams and Brenda McGonigle
Redlands Ward candidates: Councillors David McElroy, Jamie Whitham and local campaigner Kathryn McCann
Southcote Ward candidate: Sarah Watchman
Thames Ward candidate: Anthea West
Tilehurst Ward candidate: Gabriel Berry-Khan
Whitley Ward candidate: Kathy Smith
ENDS
For more information please contact Green Party councillor Rob White: 07985 923938