Park Ward team: Councillor and candidate Josh Williams, candidate Sarah Magon and Councillor Rob White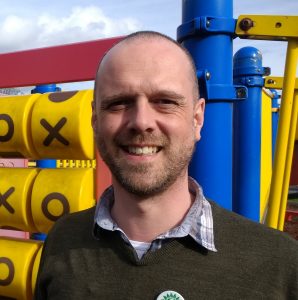 Councillor and candidate Josh Williams
Cllr Josh Williams has lived in Park Ward for 13 years. Josh is involved with community groups ranging from gardening to road safety. In their spare time, Josh enjoys spending time with their young family in Palmer Park come rain or shine.
Josh was first elected in 2014 and has many years of councillor experience. Josh says, "It is an honour to represent where I live. Recently I have been working to improve road safety on Crescent Road with the School Streets initiative. I will keep working hard and making sure we have a voice on the Council."
Contact details:
josh@readinggreenparty.org.uk
07766 234 602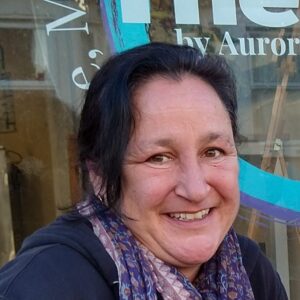 Councillor Sarah Magon
Cllr Sarah Magon has lived in Park Ward for over 20 years. Sarah has many years of experience working locally in the NHS and more recently as a teacher. In Sarah's spare time, she enjoys being outdoors and spending time with family.
Sarah says, "I love living in Park Ward with all it has to offer. I'm working hard to improve the local area by reducing litter, reporting fly tipping and more generally representing the interests of residents in Park Ward."
Contact details:
sarah@readinggreenparty.org.uk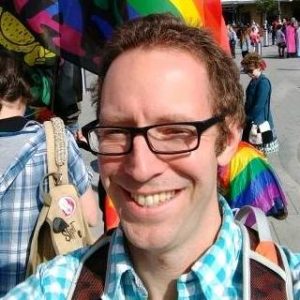 Councillor Rob White
Cllr Rob White has lived in Newtown in Park Ward since 2009. He has worked in the care sector and as a gardener. In his spare time, he enjoys exploring the local area and learning to play the ukulele.
Rob was first elected in 2010 and so has many years of councillor experience. Rob says, "I am proud to represent Park Ward where I live. Over the years we have got much done on everything from a real Living Wage to tackling poverty and combatting climate change, but the Labour run council continues not to listen to residents and so there is still much more to do. I will keep working hard for Park Ward and holding the Council to account."
Contact details:
rob@readinggreenparty.org.uk
07985 923938
Vote Green in Park
It is between Green and Labour in Park. Greens did so well at the council elections last year that we overtook the Conservatives becoming the second largest party on Reading's Labour-run council (32 Labour councillors, 7 Green, 5 Conservative and 3 Lib Dem). Labour have a very large majority of councillors but it is very close between Greens and Conservatives for second place.
Vote Green at the council elections for hard work year-round but also to keep the Green Party ahead of the Conservatives as the main opposition party on Reading Council.
Park Ward achievements:
- Worked to improve road safety with improvements at Cemetery Junction, 20 mph across the ward and most recently getting a school street trial for Crescent Road
- Protected the Thames Side from Labour's plan to build a destructive road there
- Stood up for public services like Arthur Hill swimming pool, Palmer Park library and the children centres.
Park Ward priorities
- Tackling rubbish problems – tackling fly-tipping, making sure people have the right bins and working for doorstep glass recycling
- Addressing antisocial behaviour – working to tackle noise and other antisocial behaviour in the ward
- Protecting and improving our green spaces – such as the Thames Side from Labour's roadbuilding plan which is still not dead.
Reading achievements and mini manifesto
Greens have worked hard for a fairer, more affordable and more sustainable town. They have got the council to:
- become a Living Wage employer to tackle poverty
- produce a climate change strategy and install more solar panels
- improve terms and conditions for care workers
The Reading Green Party mini manifesto for 2022 is here: https://reading.greenparty.org.uk/manifesto/