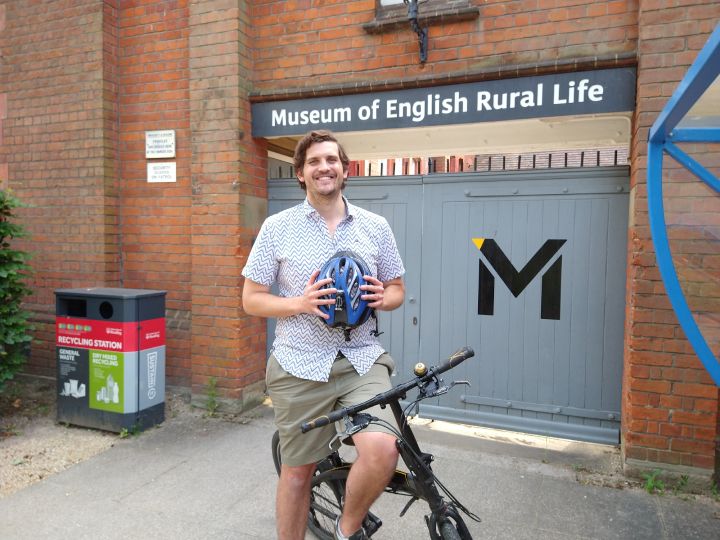 Labour-run Reading Council is producing a new transport plan for the town. Green councillors have slammed Labour's poor track record at tackling congestion and air pollution, and called for the council to do better.
Green councillor for Redlands Ward Dave McElroy said:
"Under Labour's previous transport plans, congestion has got worse and air pollution is one of the worst in the country. Fixing the problems caused by a council that has done nothing to alleviate transport problems for a decade or more is going to need a brave, gutsy Labour administration with fresh new ideas, ready to take decisions.
"We need a vision of a cleaner, greener Reading and an immediate plan to get us there with ambitious targets. Anyone taking even a skim through this latest document will know it's none of those things.
"On cycling, for example, in 2016, 11.6% of adults in Reading were cycling at least 3 times per week. Under Labour's current transport plan, cycling levels have fallen. Labour's new local transport plan hopes to increase this to 15% by 2040. This is a tiny increase of 3.4 percentage points from 2016 levels over a long 17 years. For comparison, pre-pandemic cycling levels in nearby Oxford were at an impressive 25% and Cambridge a whopping 40%.
"So we're still stuck in Labour's traffic, still breathing in pollution. There's nothing much in this document to consult on, but it's going out to public consultation anyway, and I'm sure the public will let Labour know what they think of it.
"Greens will keep working to promote healthy sustainable transport, and tackle congestion and air pollution. We want to see more ambitious targets which will drive progress on these important issues"
A consultation on the new local transport plan has been agreed by the council and Reading Green Party will promote the consultation once it goes live.