Energy bills could rise by 50% this spring. Residents demand help with cost of home insulation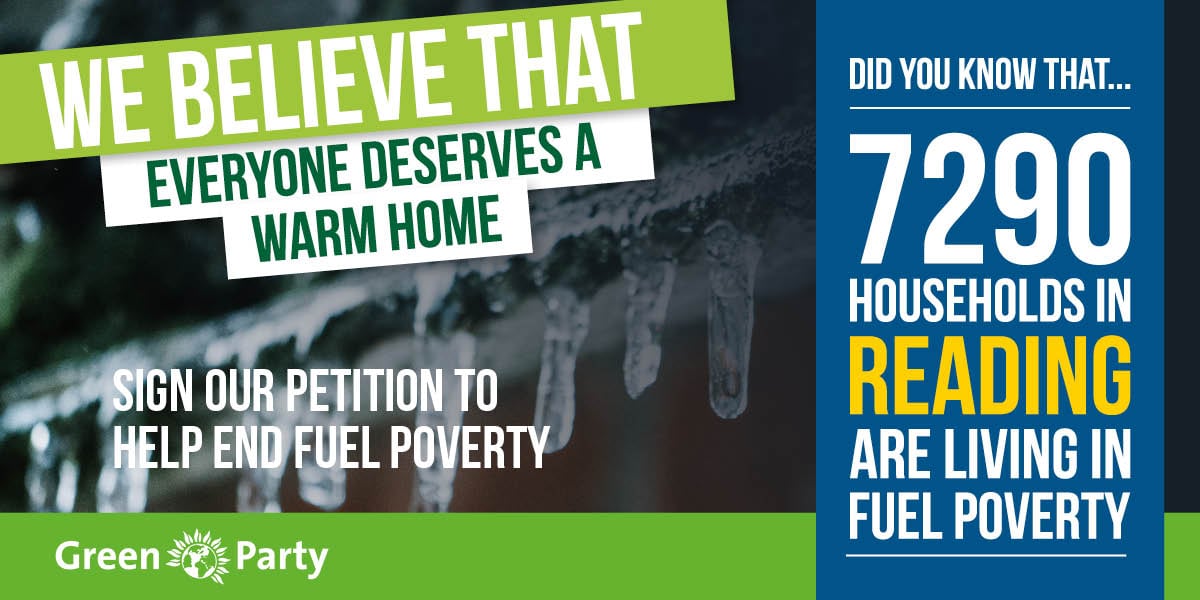 Cllr Dave McElroy petitions reading council to insulate more homes
In spring energy bills could go up again by as much as 50%. More than 7290 households in Reading already can't afford to heat their home already.
Insulating homes would help to cut fuel bills.
Sign our petition for a warmer, more affordable town.
Green councillor Dave McElroy says,
"Energy price rises will be tough for many of us. Our homes need proper insulation to cut fuel bills. The Labour council are failing on this. The government also needs to support people with their bills."
If you're struggling with paying bills, contact your energy company, Citizens Advice or the council. And please sign our petition for a warmer Reading.