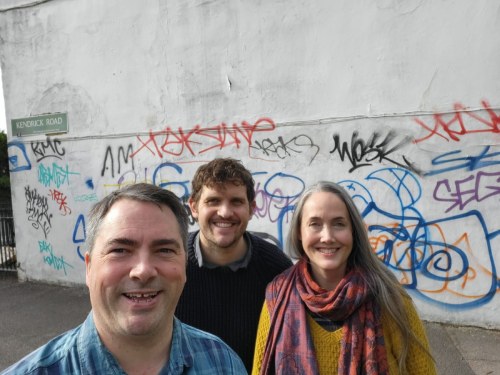 At the council elections in Reading, the Green Party held hard-working Green Councillor Brenda McGonigle's seat in Park Ward (alongside Cllr Josh Williams and Cllr Rob White). In Redlands Ward, David McElroy had been working all year and was elected with a majority of just 10 votes as the Greens second councillor in the ward alongside Cllr Jamie Whitham. This means the Green group of councillors has increased from 4 to 5 councillors.
In Katesgrove Ward, hard-working Louise Keane was almost elected. She amazingly increased her vote from 326 to 868. But she was just 70 votes behind Labour and so wasn't elected.
Green councillor Rob White said: "Thanks everyone for your support at the council elections. The Green Party was the only party in Reading to gain a councillor this year with the Green group going from 4 councillors to 5 councillors. If you're not already a member why not join the Green Party and help us make a difference for people and planet?"
Elsewhere across Reading, the Green Party stood in every ward and finished in 3rd place across the town. They also stood some candidates in Wokingham. Across the country, the Green Party gained 99 councillors at these elections.
Newly elected councillor David McElroy, who joins Cllr Jamie Whitham in Redlands Ward, concluded: "We will keep working to make Reading and Wokingham fairer, healthier and more affordable. If you are already a member of the Green Party, thanks. If not, please think about joining. The more members we have the more of a difference we can make."